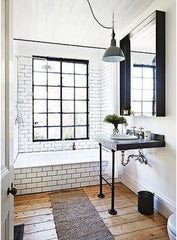 Did you know the average woman puts over 515 chemicals on her skin each day?! Now add in what you're eating and breathing in, that can be an overwhelmingly amount of toxins. It's time for a change!
⠀
There are more than 80,000 chemicals on the market today. And out of those, the United States has only banned 30 of them to date (unlike many European countries). Which is why we have to be our own advocate, for ourselves and our family!
⠀
Here at FLS, we care and are committed to providing the purest and safest products available. Using only all-natural ingredients that each serve a beneficial purpose. And that you can have a peace of mind when using.
⠀
We'd like to challenge you to really think about what you're putting in and on your body throughout the day. Each thing may seem minor or irrelevant in the moment, but it adds up, day after day. And in the long run can make a lasting effect.
If you're feeling overwhelmed, don't worry, you don't have to change everything at once. Take baby steps!  Perhaps one product swap a week by finding an all-natural and lower waste alternative. Where going for improvement, not perfection. Next time you buy something, check the label. A good rule of thumb is, if you can't pronounce the ingredients, or the ingredient list is a mile long it's most likely not all-natural or healthy.
⠀
So think about being a detox ninja! Take on our Live Clean Challenge, and be the healthiest version of you! You're worth it!
A few key ingredients to look for and avoid:
BHA, BHT
Parabens
Artificial fragrances
Phthalates
Sulfates
PEGs
DEA
Formaldehyde
Petrolatum (often hiding behind code name – mineral oil)
And more
A few key words to gravitate towards:
all-natural
organic
vegan
essential oil
palm oil free
cruelty-free
compostable packaging
Live Clean,
The Fire Lake Soapery Team